A 3 Year Anniversary 5+ Years In The Making
For those of you don't know, my name is Jes, and I am the sole owner of Blowout Studio. While the future of my business hangs in the balance and we consider when and how to re-open, my husband and I started to reminisce about how we got here. April 27th, 2020 was our 3 year Anniversary at Blowout Studio and with the doors closed, it came and went without much fanfare. And while it's been 3 years since we opened the doors, the path to even get there was almost as long as that. This is the story of our journey.
Part 1: Race For The Space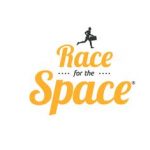 This wasn't even the beginning beginning, but it was a beginning so we'll start here. Race for the Space was a contest that was held in 2015 where a handful of potential entrepreneurs would compete for a 5,000 sq. ft. space at 127 East Ave in Rochester, NY. The winner would win a full build-out, a year of paid rent, and various other services.