Halo Hair Extensions by HALOCOUTURE®
Blowout Studio is an authorized Halo Couture halo hair extensions salon. Whether you're looking for The Original HALO, or the new Layered HALO, what better place to get it from than from the expert stylists at Blowout Studio?
You'll even get a free Blowout and styling session with your new halo extension, so you can leave looking perfect, and we can answer any questions you might have about how to care for, wear, and style your halo when you're out there on your own.
Before Halo Hair Extension
With Beachwave Blowout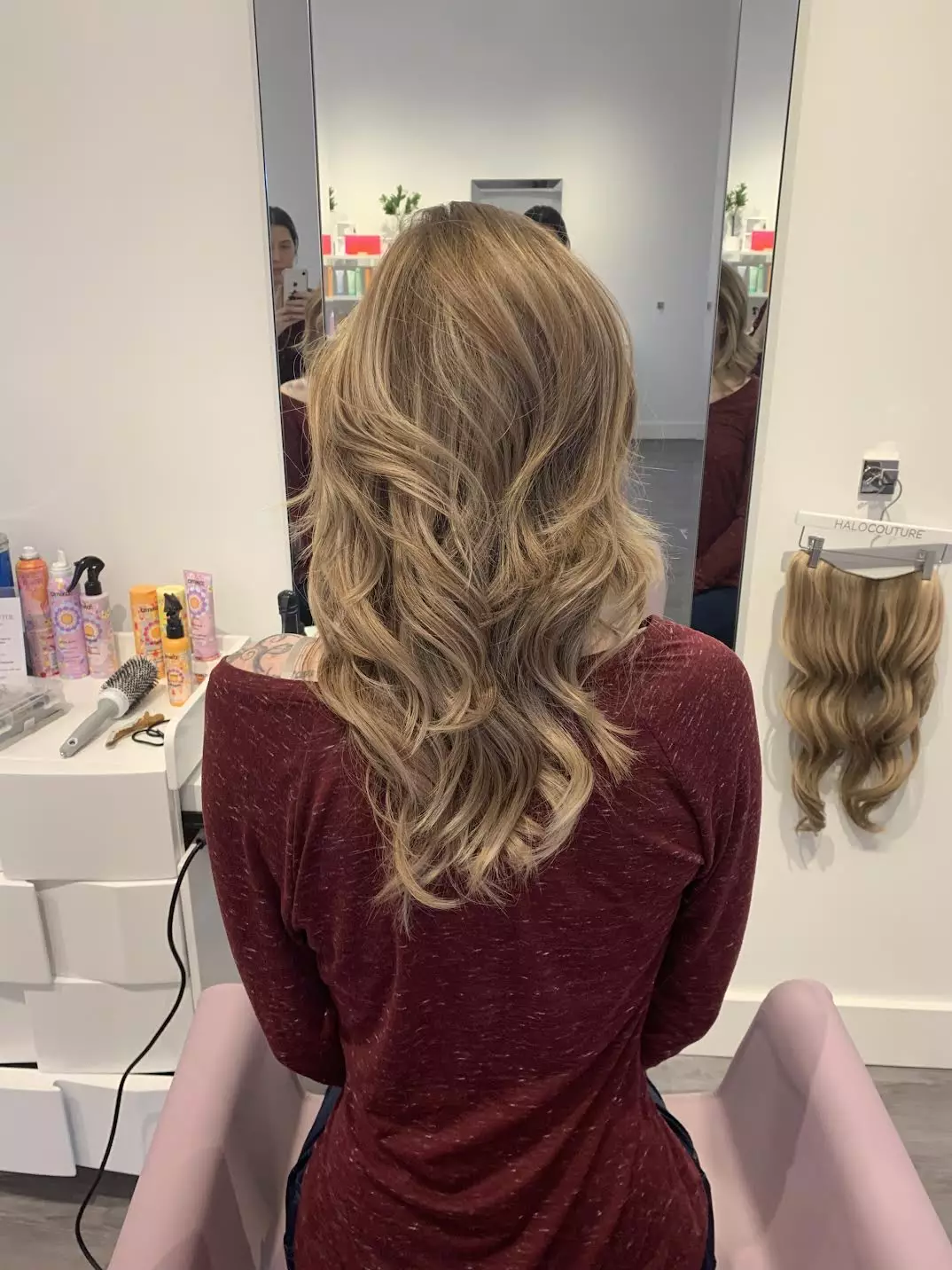 After 22 Inch Halo Extension
With Beachwave Blowout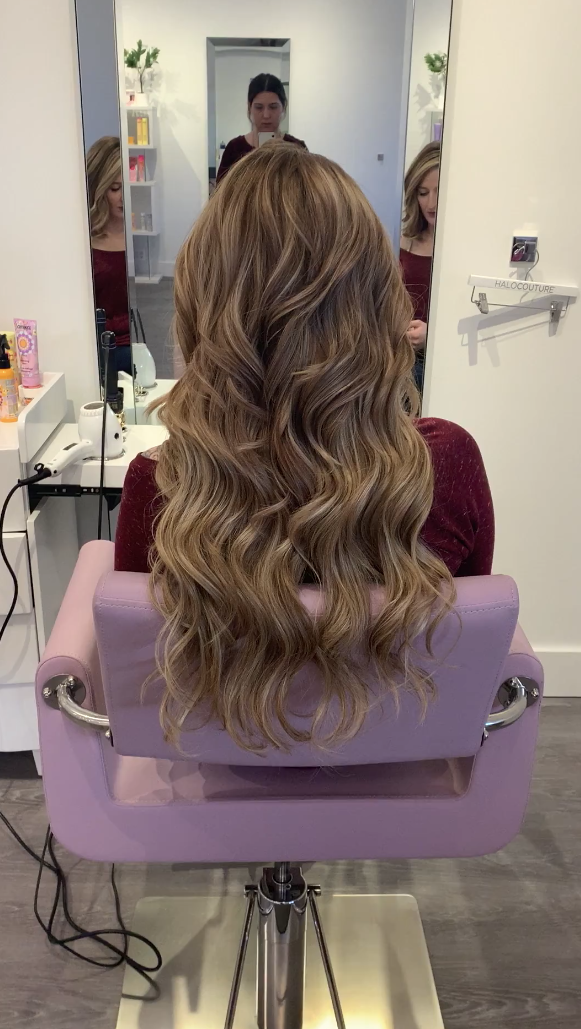 22 Inch Halo Extension
Styled With Fishtail Braid Ponytail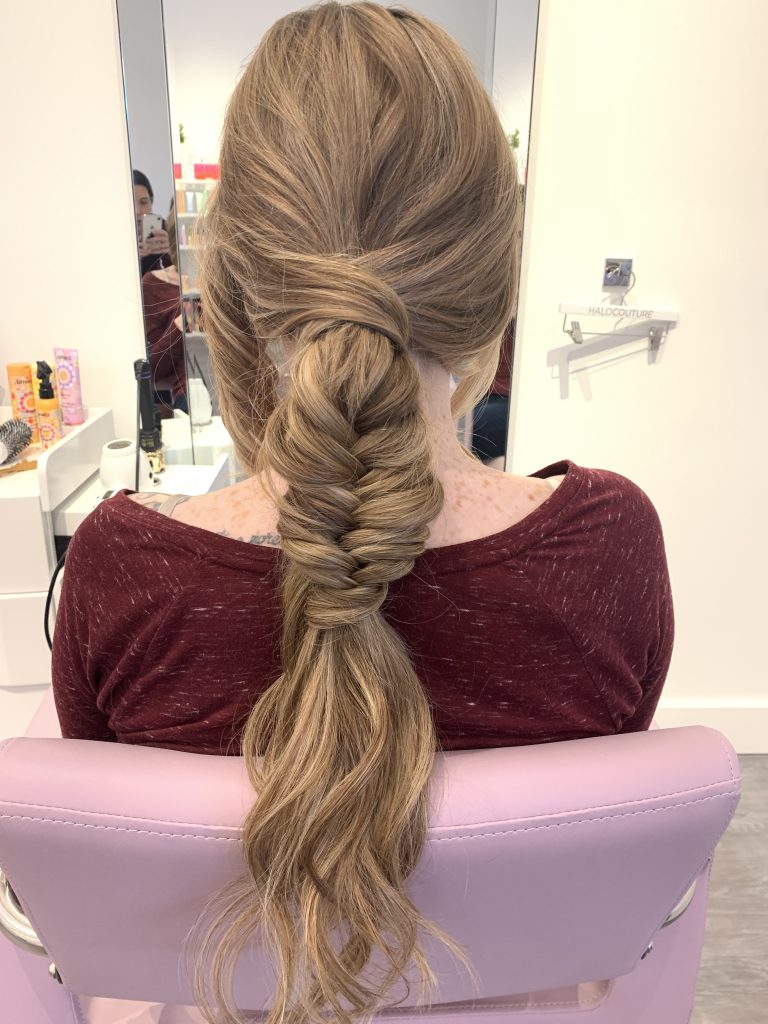 Before & After 22″ Halo Hair Extension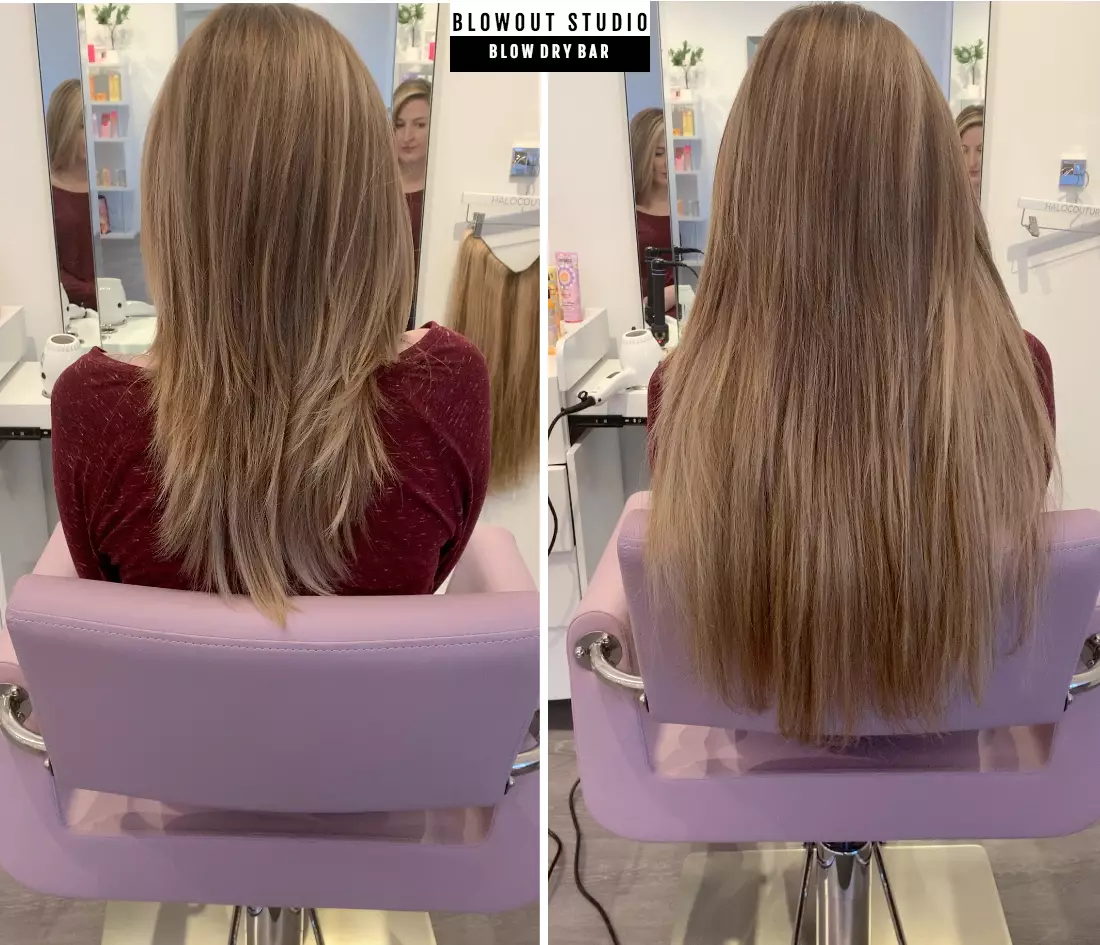 Styling a Big & Bouncy Blowout
With 20″ Balayage Halo Extension
How To Put In Your Halo Hair Extension
It's so easy!