Blowout Studio is your place to go for the perfect blowout that lasts for days. Whether you're going out on the town, feeling down, or just need to look good while you wander around, we'll have you looking good & feeling confident whatever you endeavor.
I'm excited to bring my passion for blowouts to the Rochester market, and I've set up shop at  20 S. Main St. in the village of Pittsford.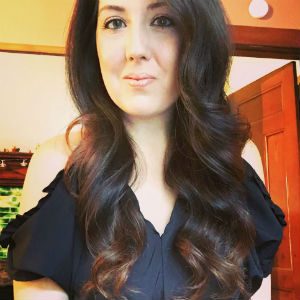 Jessica Rose. I'm a Rochester native who graduated from Continental School of Beauty right here at home. For 2 years, I plied my trade in and around Rochester. Eventually, my desire to learn more about the industry drove me to New York City; a city known for its fashion-forward thinking, and beauty industry excellence.
In Manhattan, I learned from some of the top stylists in the industry, and this is where I learned & perfected my blowout techniques. I also learned that I absolutely love finish styling, and I've proven my talent & passion behind the scenes at NYC Fashion Week runway shows, magazine shoots, and preparing celebrities for red carpet events & interviews.
After learning on the east coast, I wanted to explore our country a bit, so I spent some time on the west coast working at a blow dry bar in Seattle. Working there, I learned the ins-and-outs of styling for wedding parties and other special events.
Finally, I wanted to bring my experience, passion and talent back to my home town, and that's why I've started Blowout Studio.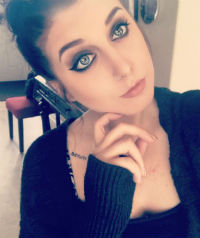 Sherry
Sherry is  has been in the beauty industry for over 3 years and has focused her career on perfecting the art of styling. Sherry came to Blowout Studio highly skilled and eager to learn even more. She has continued her education in the industry as well as being trained by Jes the owner of Blowout Studio. We are so lucky to have such a talented stylist on our team at Blowout Studio. Her Blowouts will blow you away and last you for days.
Your week is better with a blowout. Beautiful hair that last for days!