*Disclaimer: I was provided these combs for free to give my honest review of how these styling tools work.
Teeze W/ Eez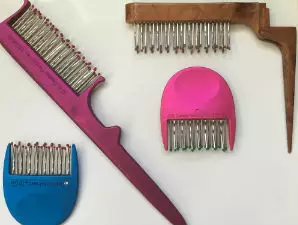 I have tried out so many different teasing combs and brushes throughout the years and have found some that work well, but none are like teeze with eez back combing comb. It seriously is awesome.
The comb is designed with rows of stainless steel pin teeth to give you a stronger back comb with fewer strokes. What I like about the stainless steel teeth over other teasing brushes and combs that use nylon or boar bristle is that when I smooth out frizz that teasing can sometimes create the back combing stays in. I have had a problem with other backcombing brushes when I go to smooth out the top of my hair or clients hair it takes out some of the backcombing. Not when I use Teeze w/ Eez. I also noticed it was more gentle on my hair, and when I wanted to brush out my backcombing it come out easily.
These backcombing combs come in fun colors and all different sizes. The little Teeze w/ Eez makes it great to throw in your bag so you can have volume on the go. The larger combs are a hairstylist dream when it comes to up-do's. I feel like I have wasted so much time trying to get backcombing to stay in with other back combing combs when I'm doing up-do's. This tool really kept in the backcombing when I was doing different looks and up-do's. One of my favorite details about this brush in the little gem of bling on each brush. Not only do they work awesome but they look great.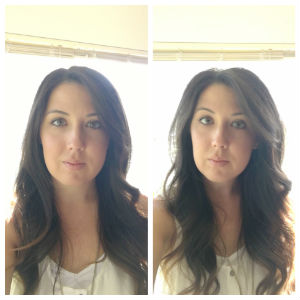 I'm very happy to say that this is my new go to backcombing comb for myself and in the salon on my clients. If you need a new comb to give you unbelievable volume and a tease that holds this is the must get comb.